---
2B1-ASK1.

Have you thought about becoming a Freemason?
Your neighbors, your friends, and prominent members of society have joined over a million other men as Freemasons.
rnMembers of the Masonic Fraternity have been making positive contributions to our communities for over 275 years in Pennsylvania through programs that promote education, reduce substance abuse, care for the elderly, and care for our youth. Today, the Grand Lodge of Pennsylvania comprises more than 500 Lodges and over 70,000 Masons - men of character from every walk of life all working together to build a better world.
Click the "2B1-ASK1 image below to find out more about Freemasonry.

---
PA Freemason Magazine.
Click the image below to read the latest edition: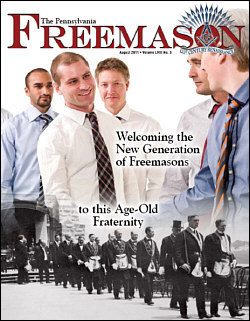 ---
PA CHIP Program.
The Child Identification Program (CHIP) addresses the alarming fact that over 1,000,000 children are reported missing in the United States each year. While most are found, many are not, and the abduction of children is both under-reported and rapidly increasing in our society. CHIP provides parents and guardians the means to quickly get vital information to emergency responders. The digital video and digital still photo on the mini CD is compatible with the Pennsylvania Amber Alert System. Click the image below to find more information.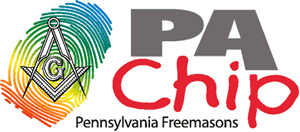 ---
Total Hits.
We have received
5405406
page views since June 25, 2012
---
Banquet Hall Rental
Our facilities are ready for your special activity or function!
Williamsonlodge309.org
seats 80. Rectangular tables supplied with padded chairs. Full Kitchen included. BYOB 2018 Hall Rental Price List
$200 refundable* security deposit (cash or check) MUST be made in order to reserve your event date!!
$350 rental fee (must be paid BEFORE you are given the keys):
This fee gives renter 5 hrs for the event PLUS 1-1/2 hrs prior for set-up = 6-1/2 HRS
NOTE: $30/hr charge for each additional hour.
* Security deposit is returned IF the facility is left in Fully Cleaned condition as found.(Check list on kitchen wall). Your Security Deposit will be reduced $30/hour if our staff has to deal with cleaning up.
VIOLATION OF THE RULES AND REGULATIONS MAY RESULT IN THE REVOCATION OF THIS AGREEMENT, AND IMMEDIATE EVICTION FROM THE PREMISES. EVICTION WILL RESULT IN FORFEITURE OF ALL FEES AND/OR SECURITY DEPOSIT.
HALL RENTAL RULES & REGULATIONS

Occupancy of Banquet Hall is not to exceed 80 persons.

Banquet Hall will be left in the same condition when you leave as how you found it upon arrival, OR a FEE will be DEDUCTED from your security deposit.

Use or distribution of any drugs deemed illegal will result in eviction from the premises.

Smoking within the building is strictly prohibited. Properly dispose of butts!!

Use of glitter, sequins, confetti, or any like materials is prohibited.

Tape, adhesive materials, nails, thumbtacks, and/or marking pens may not be applied to any wall or surface. Painters Blue Tape ok

Open flames, such as candles without proper chimneys, and/or any pyrotechnic device, are prohibited.

Kitchen is used for serving offsite prepared foods only. Food preparation within the facility requires a Chester County Food Handlers License (License to be provided by Lessee if preparation is planned).

Unless prior approval is received, alcoholic beverages of any kind are strictly prohibited. NOTE: TAKE ALL GLASS BOTTLES AWAY with you!

NO PARKING in the alley or in neighbor's private spaces

All areas beyond the Banquet Hall, Kitchen, and Restrooms are OFF LIMITS and are not to be used except in case of emergency.

Trash materials are to be placed in trash bags provided and must be compacted and securely tied shut. Trash bags should be placed in the dumpster located in the parking lot. Flatten cardboard boxes PLEASE TAKE BOTTLES WITH YOU.

The building will be opened 90 minutes prior to the scheduled event start time. If additional set up time is required, it will be granted at an additional charge of $30.00 per hour unless previous arrangements have been approved. All events will terminate by 11 PM. Loud music must cease by 10 PM to abide by the Downingtown Borough Noise Ordinance. Failure to do so will result in a violation issued to the Lessee by the Downingtown Police.

Failure to shut down at the designated time is a violation of the agreement and may result in forfeiture of the security deposit.

If you are interested in renting our Banquet Hall

please download and COMPLETE THE FORM BELOW:

Banquet Hall Rental Form (Click Here)

then email attachment to;

CRoth57 at Gmail dot com
Kitchen View
North-East Corner View
East Wall View
Lavatory
Copyright © by Williamson Lodge, No. 309, F and AM All Rights Reserved.
Published on: 2012-06-27 (10688 reads)
[ Go Back ]
---